First I should say that I did NOT come up with this idea. Last week I stumbled across a blog with a tutorial for this, but of course now I can't find that blog. If anyone knows which one I'm talking about, please let me know and I'll put a link in this blog post to give them credit!
Since it's spring time and the snow is melting and flowers are blooming, I thought it would be great to make a new wreath for the front door (and after finding out how easy this is to make, you better believe I'll be making these as Mother's Day gifts for the ladies in my family).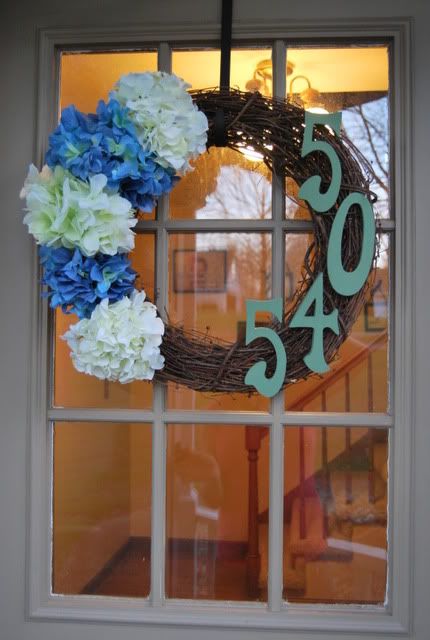 All you need to make the wreath: Wreath, paint, sponge brush, five flowers, wood numbers, glue gun. (There is flower wire in this picture but I never used it)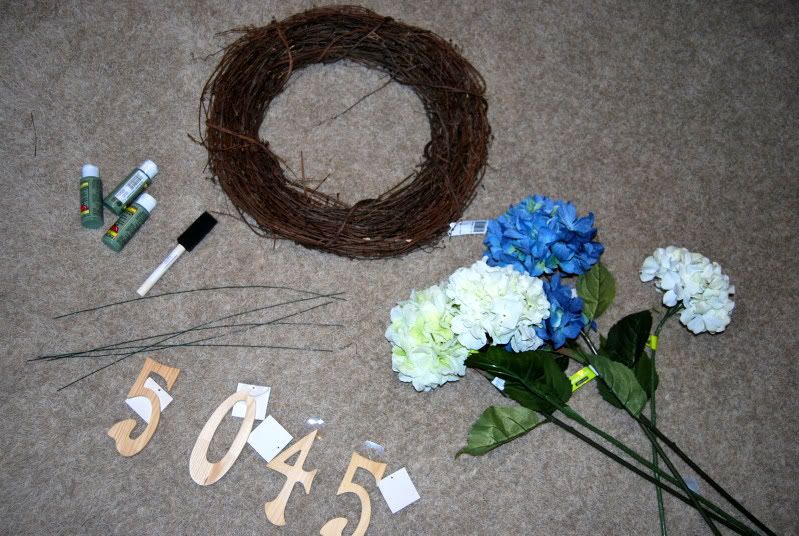 And go ahead and grab a dessert to enjoy while you're crafting. :) Everything is better with dessert.
Now pull the flowers off of each stem. For these flowers I just had to twist and twist the tops until the plastic part broke, then I yanked it off the wire stem. It probably would have been easier with wire cutters. Just don't use scissors, it'll ruin your blade.
Now enjoy some of your dessert.... You don't want it to go to waste!
Ok, now place your center flower on the wreath. I just jammed the remaining stem into the spot I wanted it to go, then bent the stem so it would stay put. If you need to use flower wire to hold it in place, then twist the wire around the stem and then twist it onto the wreath.
Then place the rest of your flowers along the wreath the same way.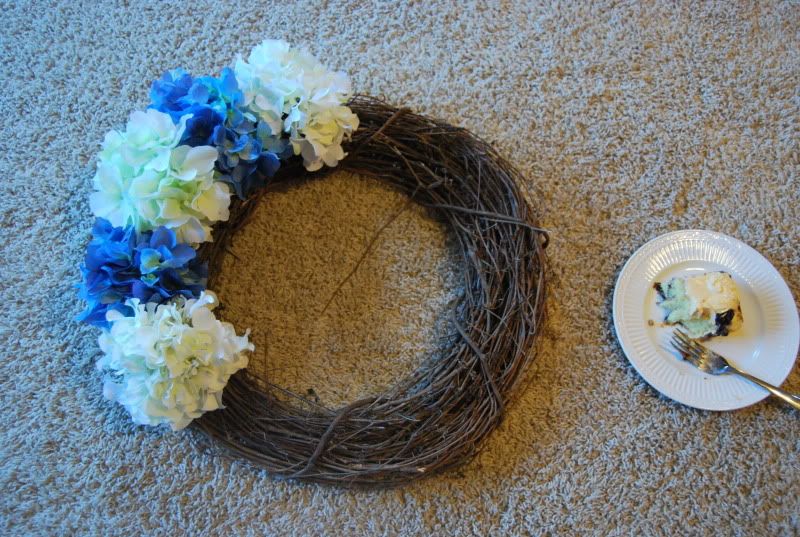 Now eat more dessert....
Set your numbers out and and get ready to paint! I picked out a color that would work for spring/summer/fall (and maybe winter) so all I have to do to update the wreath is change out the flowers with the seasons. Put two coats of paint on your numbers.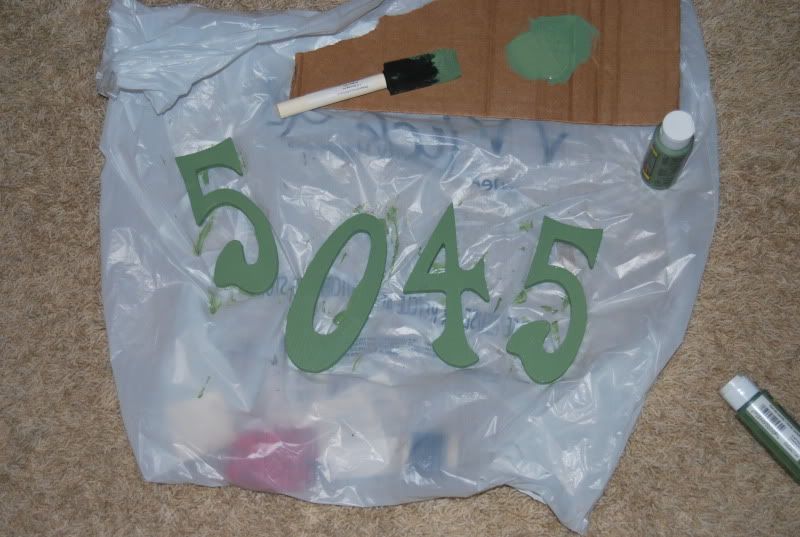 Once the paint dries, figure out how you want the numbers to go on your wreath. I placed the numbers on the wreath, then pulled them off one by one and hot glued the back of the numbers and placed them back on the wreath.
Once that dries, you're done! Now go hang that beauty on your front door!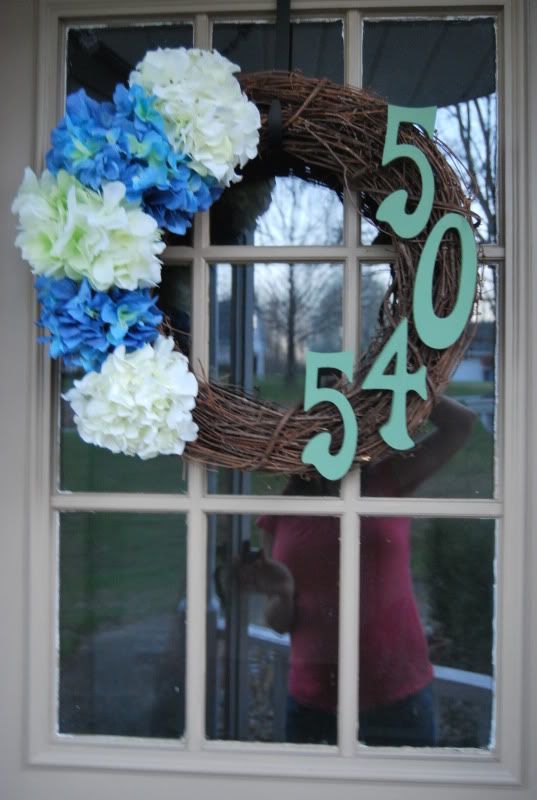 See, I told you it was easy!