I'm not totally finished with it... unless I run out of time. Here's her birthday onesie! I've contemplated not sewing down the fish, just to give it a "swimming" look. And because I am really short on time. I might add a few bubbles coming out of the fishes mouth though.
Jenny over at The Adventures of Two under Two (see her badge over to the left) sent me these adorable baby legs, which gave me the idea for the onesie! Lillian will wear this during the "cake smashing" (aka, yogurt parfait smashing because we don't do cake).
The rest of the party she will be wearing a party dress, but that's a surprise and you'll have to wait to see it :).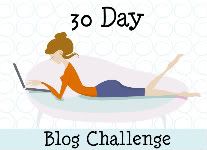 Blogger Templates