I am SO busy. Trying to make dozens of hair bows, clippies, and flower clips for a local store, friends, and a festival that I *might* have a booth at when we get home from Washington, D.C.
Speaking of D.C., our flight just got cancelled for Wednesday, so we're leaving Tuesday, which means one less day to get ready for Lillian's birthday... and all the hair accessories I'm trying to catch up on. Oh yeah, and packing.
As soon as we get back from D.C. we have another small trip to make for 3 days. We'll get home the day before Lillian's birthday party. ::insert freak out here::
I HAVE SO MUCH TO DO.
And while I'm stressing about this all, guess what we did tonight? No, I didn't work, or pack, or finish up decorations for Lillian's birthday. We went boating :). And Lillian got to see her mama wakeboard for the first time in 4 years. It was so much fun!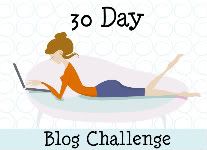 Blogger Templates